We Are One. As part of its overall effort to address challenges and barriers to combat substance misuse, the Native American Outreach Program works with New Mexico's distinct Pueblos, Tribes and Nations to conduct outreach on opioid overdose prevention, treatment, harm reduction and recovery help. 
A Short Interview with Ricardo Cate
"Support comes from Dose of Reality About Opioids. Recognizing that historical trauma within Native American communities puts them at higher risk for developing addictions. Dose of Reality is a resource to help fight against addiction. More at doseofreality.com."
Posters and Other Printables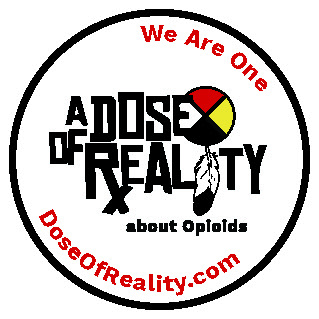 These 2x2 (4-color) stickers feature the Dose of Reality logo with the Native American medicine wheel and eagle feather. Print them and give them out as a reminder that Dose of Reality is here to support the Native American community with treatment for opioid...